We are excited for the greatest launch of Coenx, a hybrid platform to help you make some crypto and trade them for the lowest price in the crypto space. 
FREE USERS CAN START VIEWING ADS FROM LAUNCH DATE.
COENX is an ERC20 reward-based token for the coenx ecosystem.
Its time for you to know, What's Next?
IMP
Verification of your email
Check your spam and move the email from spam to inbox. So that this can activate your account and make sure the email will reach your Inbox next time.
First step,
Get registered with Coenx.
Then comes the most important step,
Verify your account with the required documents.
This safeguards advertiser for receiving real and unique visitors.
KYC is required for withdrawals more than 100$ worth of any crypto.
If you are not verifying when you took an account. 
Second step,
After verification, you are all good to go.
You can start depositing USDT ERC20 for purchase of service available i.e, for users to buy POV Credits and for advertisers to purchase advertising.
Third step,
The Clock is Ticking, wait for that and Start viewing ads and make some crypto.
Let know whats inside COENX.
Advertising 
You can start promoting your services, products, landing pages, affiliate links which work under our terms and conditions. 
We at coenx making it possible of getting a real, unique and verified visitor for your campaign. Yes everyone is ID verified to give advertisers best quality internet traffic ever. 
All of the at the lowest price.
POV - Proof of View
Users can purchase POV Credits to generate more coenx then free users. With compensation higher than free users in terms of coenx and referral commission as well.  With a very limited supply of 5000 POV Credits for the first year.  This is to make a limited output of Coenx so that the system could stay strong. 
View ads
Verified users can start earning coenx from the day of launch. Simply by viewing the set number of ads. 
Exchange
Traders are sucked up with a lot of fee in other exchanges. The avg fee is 0.10% outside. We at coenx making it an ease to trade with a fee of 0.03% and with our unique staking option users can trade with 0% fee.
For the first year, we are taking 100k users only. 
Get started Now. This might change the coming years.
Watch out all the blog post for all the related info on What is POV and Coenx. 
Welcome to the Coenx Family.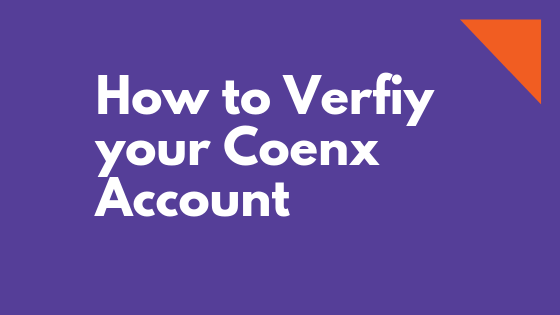 How to Verify your Coenx Account
Oct 17, 2019 | Team Coenx
3 simple steps to get verified quickly.